Upgrade Your Used Office Furniture!
If it's time to upgrade your office furniture, OL Office is here to help. Get in touch with us today to see how you can trade-in your existing office furniture and apply that money for something new or gently used. OL Office is Colorado's premier new and used office furniture dealer. We a carry over 35 new brands of office furniture from manufacturer's like HON, National, SitOnIt, OFS and we have Colorado's largest showroom of used furniture. So no matter what your style or budget we are confident that our professional sales team and designers we will have a solution for you. Give us a call when you're ready to start browsing through the unlimited combinations of fabrics and finishes we have to offer.
Designers on Site

Looking to downsize but not sure where to start? Get a complete office makeover with the help of our knowledgeable and innovative team of dedicated professionals that will help guide you through the buying and selling process. We have designers on site to help turn the office of your dreams into a reality. We are here to help you furnish your ideal office space with top of the line furniture at liquidator prices.
We're constantly scouring Colorado, looking for truck-load quantities of high quality, pre-owned office furniture to bring in to our showroom. So whether you want to trade in a single office set or sell 10 floors of furniture, we can provide you with exceptional customer service from start to finish. Contact a member of our team today and learn how you can take the next step to trade-in or sell your existing office furniture.

Hours
Mon - Fri: 8:30 - 5:30
Saturday: 10:00 - 5:00
Closed on Sundays
Contact
11111 W. 6th Ave
Denver, CO 80215
(303) 759-3375
(800) 279-3375
sales@OLoffice.com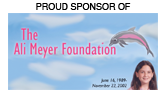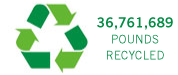 New and Used Office Furniture Serving the Denver, Boulder and Rocky Mountain Region
© 2017 Office Liquidators, Inc. All rights reserved. | Policies & Guarantees | Site Map
Website Design by Denver Advertising