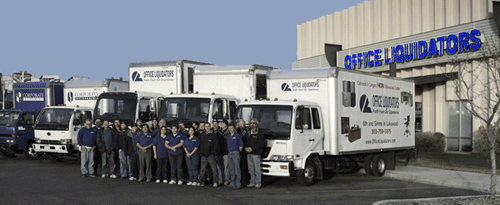 Established in 1985, with two employees working a 9,000 square foot showroom, Office Liquidators has evolved into the largest used office furniture retailer in Colorado.
Still owned and operated by founder Dennis Meyer, Office Liquidators now employs more than 40 and fills a 53,000 square foot showroom with used office furniture, new office furniture and refurbished office furniture.
As OL Office has grown, it has earned a reputation as a service-oriented, national corporate office furniture liquidator. We regularly acquire truckloads of high quality chairs, desks, file cabinets, tables, bookcases and modular workstations from Fortune 500 companies, dot-com ventures, telecom corporations and major banks. In 2002, Office Liquidators was the sole office furniture liquidator to work with the organizers of the Winter Olympics in Salt Lake City.
To leverage our unparalleled office furniture industry experience, contact Office Liquidators today
Hours
Mon - Fri: 8:30 - 5:30
Saturday: 10:00 - 5:00
Closed on Sundays
Contact
11111 W. 6th Ave
Denver, CO 80215
(303) 759-3375
(800) 279-3375
sales@OLoffice.com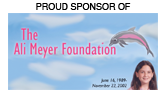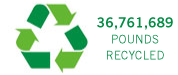 New and Used Office Furniture Serving the Denver, Boulder and Rocky Mountain Region
© 2017 Office Liquidators, Inc. All rights reserved. | Policies & Guarantees | Site Map
Website Design by Denver Advertising