NOTE: You will be redirected to our sister company, PlanetOfficeFurniture.com
FREE SHIPPING IN THE CONTINENTAL U.S.
Standard Delivery: Office furniture will be delivered by truck via common carrier to your entry way, curb or dock. Two day shipping will be delivered via FedEx Ground at no additional charge to you!
It is your responsibility to remove the product from the receiving area and move it into the building where product is needed. You will be responsible for removing the product from the cartons, assembly when necessary, putting the product in place and disposal of all cartons.
RECEIVING INSTRUCTIONS

All deliveries will require that an adult be present to inspect and sign for the shipment. If there is visible damage to the packing, you should immediately open the packaging and inspect the product for damage. If there is damage, you may refuse the item and ask the freight carrier to take back to the originating point. If this occurs please contact us at 866-380-4978 or support@planetofficefurniture.com and arrangements for a new product will be made immediately.
Hours
Mon - Fri: 8:30 - 5:30
Saturday: 10:00 - 5:00
Closed on Sundays
Contact
11111 W. 6th Ave
Denver, CO 80215
(303) 759-3375
(800) 279-3375
sales@OLoffice.com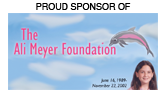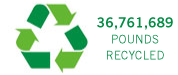 New and Used Office Furniture Serving the Denver, Boulder and Rocky Mountain Region
© 2017 Office Liquidators, Inc. All rights reserved. | Policies & Guarantees | Site Map
Website Design by Denver Advertising