OUR PRICE $1,542
New MSRP: $2,570
Product Description:
Create workspaces that will adapt and evolve with change
With the Verity benching system, create defined spaces to support the various types of work interactions for a coordinated look across the office. Easily expand existing workspaces or build in privacy with elements such as fabric screens, glass, and storage. Seamlessly connect everyone at the bench with power and data running discreetly underneath the surface. Create a well-balanced open office with Verity benching, available with the new Walnut worksurface and Cloud White finish.
4 PACK BENCHING
List Price $2,570
Our Price $1,542
For more information please call Ross Welsing
Ross: RWelsing@Corporate-Environments.com 303-951-0703
Hours
Mon - Fri: 8:30 - 5:30
Saturday: 10:00 - 5:00
Closed on Sundays
Contact
11111 W. 6th Ave
Denver, CO 80215
(303) 759-3375
(800) 279-3375
sales@OLoffice.com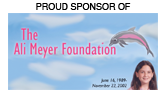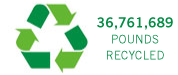 New and Used Office Furniture Serving the Denver, Boulder and Rocky Mountain Region
© 2017 Office Liquidators, Inc. All rights reserved. | Policies & Guarantees | Site Map
Website Design by Denver Advertising